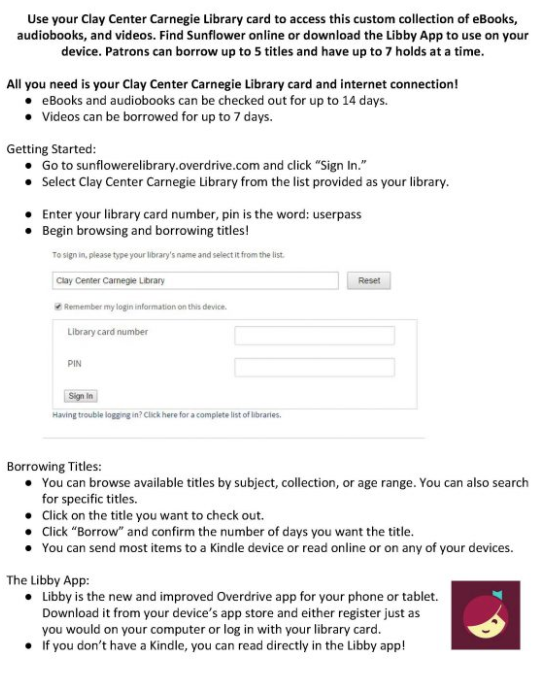 State Library of Kansas
Did you know that the State Library has audiobooks, ebooks, and digital storybooks that are available to all Kansas residents? Most will need a Kansas Library eCard, which you may request by sending your first name, middle initial, last name and date of birth to contactus@cckslibrary.org.
Since there is more than one option and some services may not work for all devices, we would recommend clicking into the "Instructions & Devices" section off the main page. Choose your device, and you'll see which services work for it along with an instructions link. Visit http://kslib.info/digitalbooks to learn more.
Free eBooks!
No accounts needed!
Our amazing friends at Tumblebooks are offering these reading/learning databases to our patrons for FREE until August 31, 2020 to help during the COVID-19 quarantine.