The Friends of the Clay Center Library is a group of local community members who recognize the vital role the library plays as a community resource.
Friends are responsible for raising awareness of all that the library has to offer to the community.  The Friends also host events to raise money for many library activities and programs.
Why Become a Friend?
Our objectives are:
to foster the use of the library and library services
to focus public attention on needed library support
to stimulate gifts and endowments
We plan projects to raise funds for needed library equipment and to add to the library collections. Some of our projects have included raffles, Adopt-A-Book, and an on-going book sale.
We implemented a Meet and Greet program, financially support the Summer Reading program, and offer a Quarterly Newsletter to Friends members.  The group is constantly looking for new fundraising and promotional ideas as well as enthusiastic members who would like to serve on the board of directors.  We meet the second Monday of every month, except June and December, at 6:00 p.m. in the community room located in the basement of the library.
Join Now! Please enroll as a member of the Friends of the Clay Center Library at one of the following levels:
Individual $10.00
Family $15.00
Business/Organizations $25.00
Benefactor $50.00
Carnegie $100.00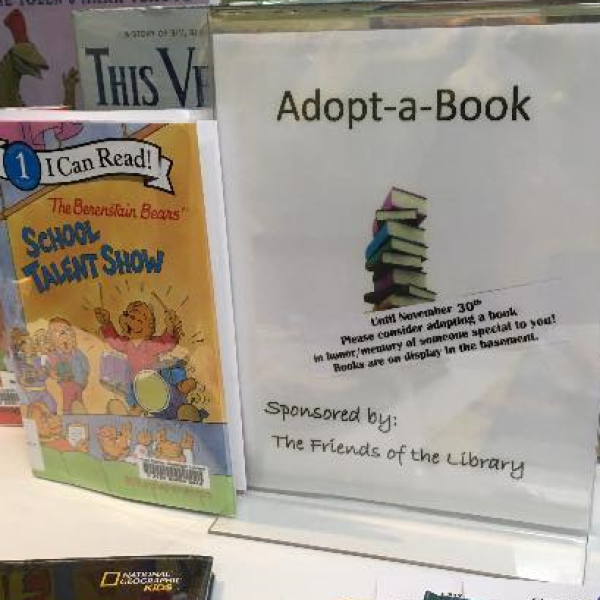 Each fall, Friends of the Clay Center Library sponsors an Adopt-A- Book fundraiser.  A group of books are ordered and available for patrons to adopt and donate to the Clay Center Carnegie Library.  The book that is adopted by patrons  can be donated in honor or memory of a person(s).  The process for adopting a book is as follows:
Choose one of the books on display to adopt.
Pay for the price of the book.
Fill out the information on the slip provided in the book.
The inscription you wrote on the slip will be typed on a book plate and placed in the front cover of the book during processing and will be included in the card catalog record of that item.
After the book is processed, it will be placed on the shelves for checkout.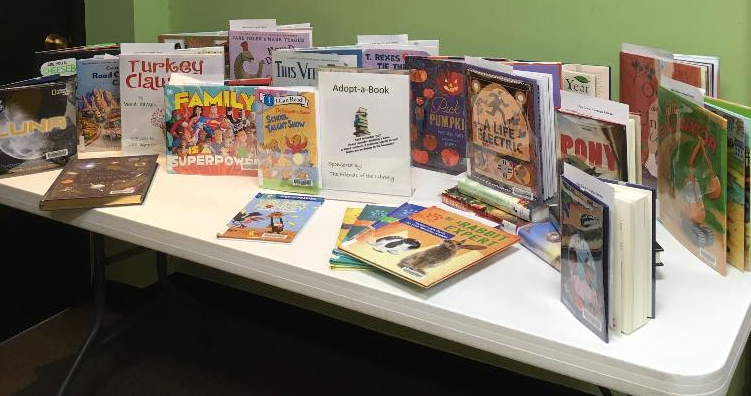 Friends of the
Library Board
How to become a
Friend of the Library
Tresy Leitzel, President
Shanna Sterling, Secretary
Susan Melton, Treasurer
Board of Trustees Representative, Jessica Bishop
Jess Borgerding
Carolyn Wohler
Tracy Wohler
Emily Bishop, Youth Representative
Molly Gaug, Youth Representative
Shanda Cramer, Library Director
Stop in the library to find out how to be a Friend!